Reinterpretation of traditional law offices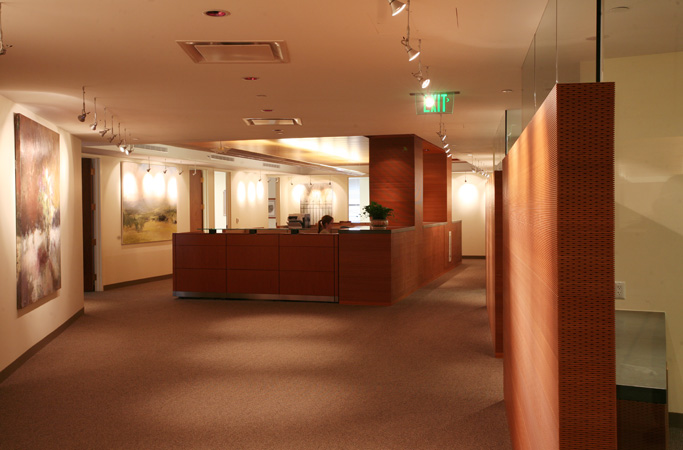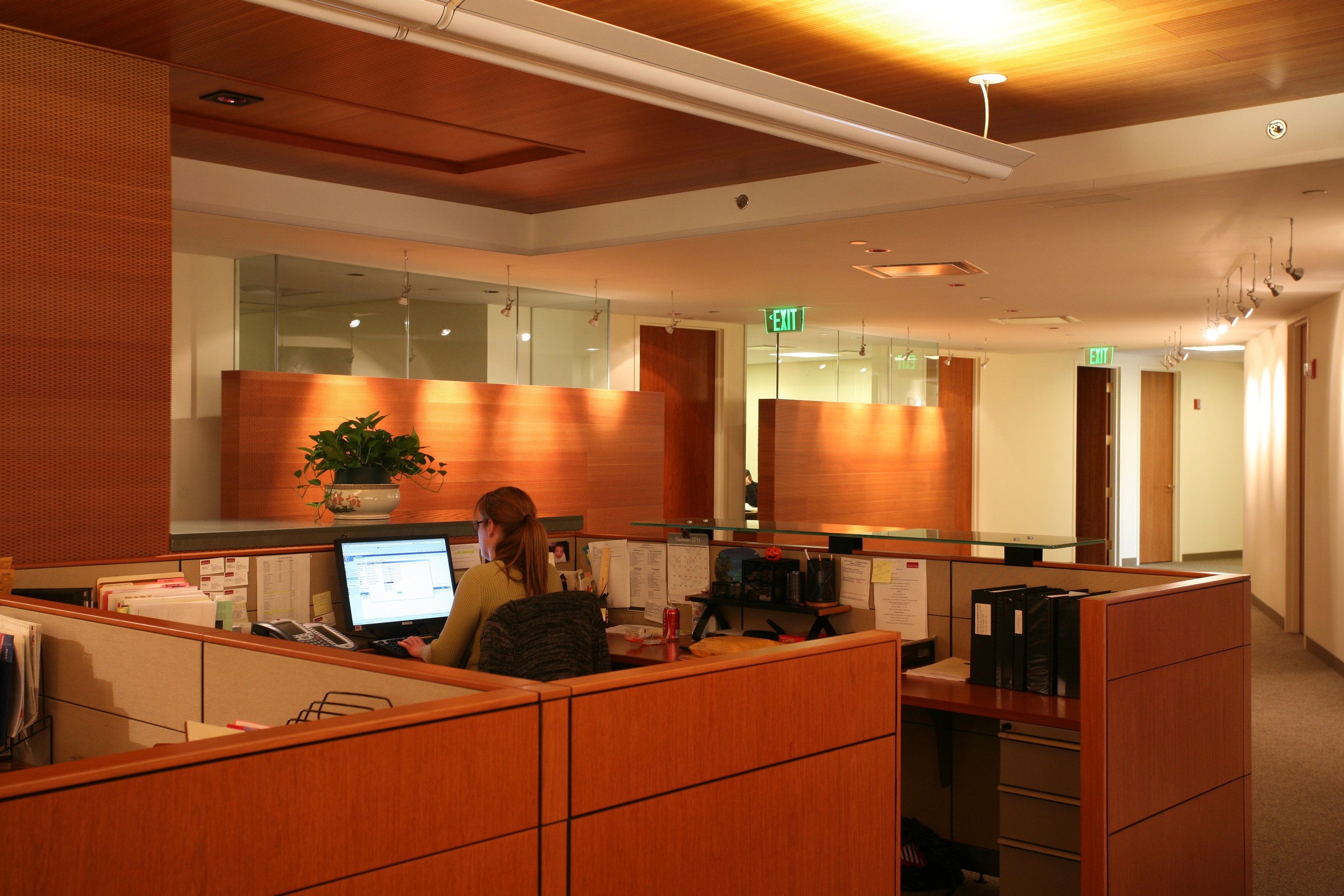 A Boston law firm's growth and expansion into new space presented an architectural challenge to envision an environment suited to the firm's unique structure and culture. Drawing on traditional and modern inspirations, the new offices are warm and inviting, incorporating cherry wood surfaces and details to complement the partners' expansive art collection.
The office suite has been designed to feature a growing art collection and to create a modern interpretation of traditional law firm environments. The main spaces are lined with carefully illuminated paintings and photographs hung on neutral gallery walls. The ceilings and selected millwork elements are finished in cherry paneling to provide balanced warmth. In many areas, the cherry panels have acoustical dampening properties to help manage sound and privacy while preserving a visually open environment. Great attention was given to the lighting design which, along with a palette of natural toned finishes highlighting wood, produce a workplace that is exceptionally uplifting.
Credits
Photography by D.W. Arthur Associates