Ironbound Early Learning Center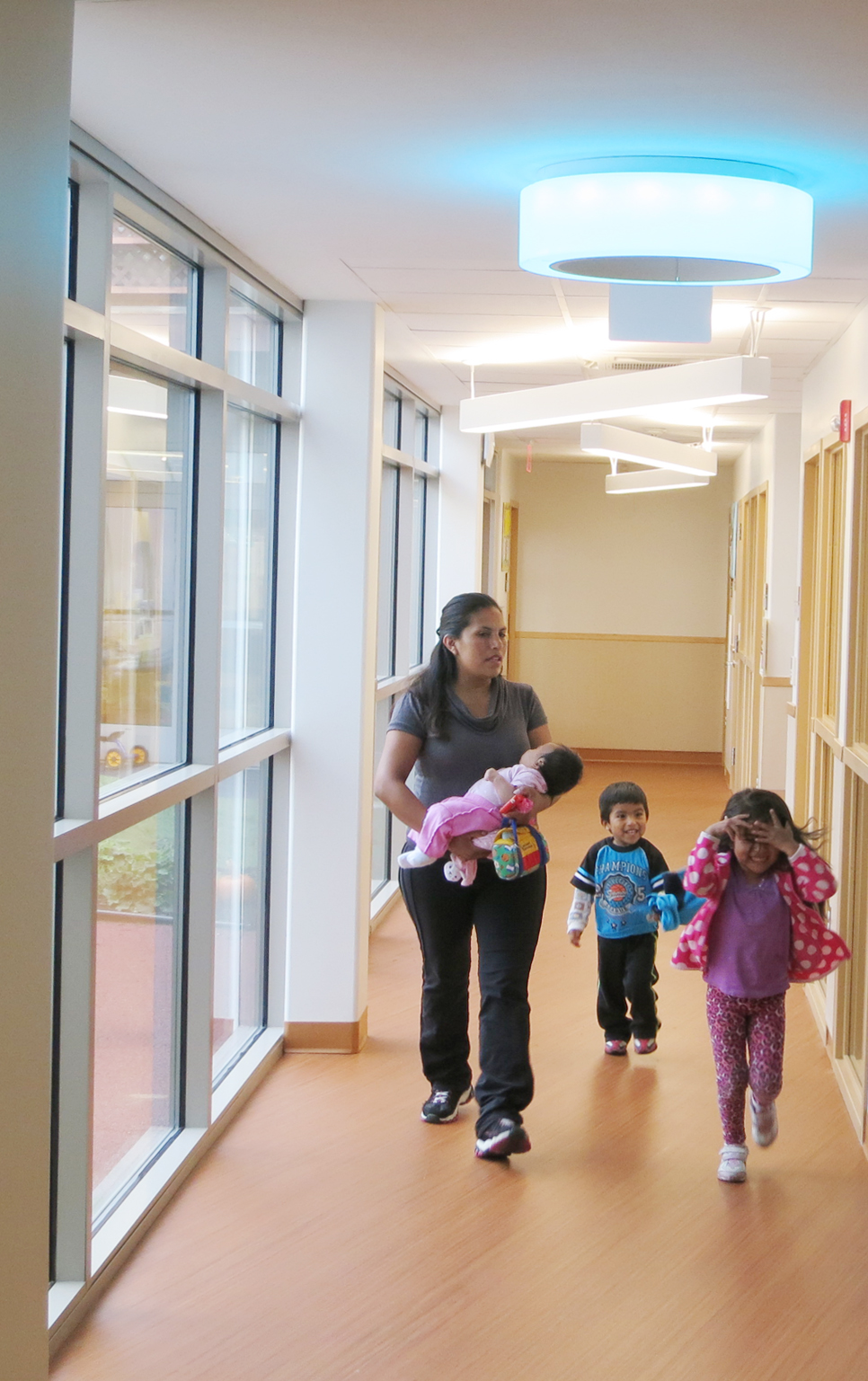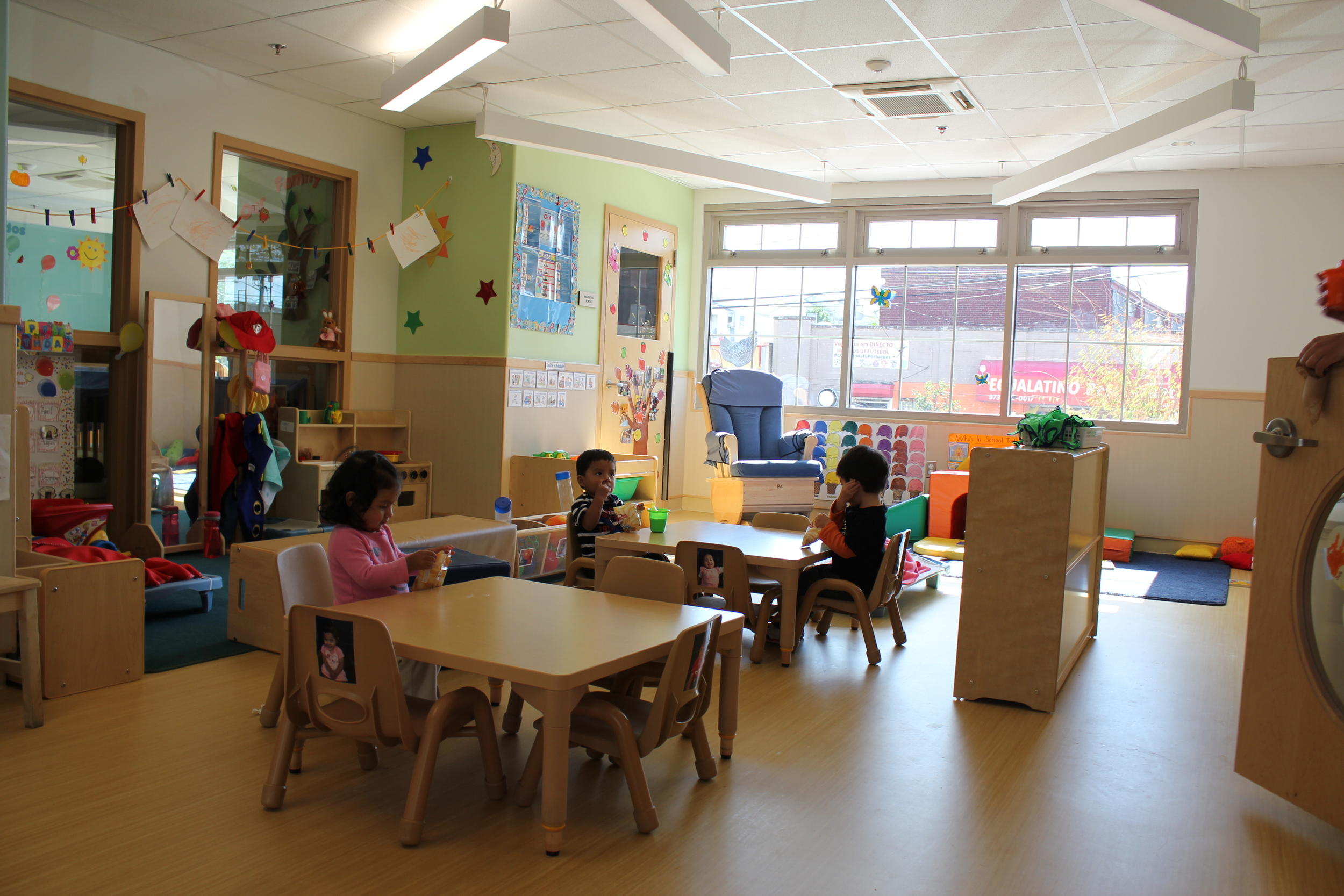 Fast Facts
Reuse of existing auto shop bowstring wood trusses inspired roof form
Natural light and views from every classroom
Large skylight over classroom also serves as rooftop water table
Pending LEED Silver certification
Design award from AIA NJ
Location
Newark, NJ
Located within the Ironbound neighborhood of the city of Newark, this early learning and child care center is a welcoming oasis for children and adults alike. New programming was configured around the site perimeter to create an enclosed 2-story courtyard playscape that is visible and accessible from all new classroom spaces. The upper level incorporates the administration, a multipurpose room and roof garden playscape.
The lobby entrance includes a playful composition of switchbacks and tunnels (doubling as an accessible ramp) leading to an integrated welcoming space for both existing preschool and new infant-toddler programs.
Refuge from the City
Adjacent to the Amtrak and light rail corridor, the integrated playscapes provide protection from a congested urban neighborhood. The central courtyard play area and roof garden play areas are a great place for children to retreat from the city to a greener space.
Connection with Nature
The roof top play area provides an opportunity for the children to learn and interact with nature. A cistern and expressed gutter system captures rain water which can be utilized for children's planting projects. Plantings within the playscapes have been incorporated into the center to provide the connection to natural elements.
Community Connection
Not only a place for children to learn and grow, the center is also utilized by the community. The multi-purpose room can be arranged to accommodate large community gatherings and events when not being used as a children's gross motor area.
Environmental Conscience
The project incorporates environmentally sustainable practices from design to implementation to continued education. The main wood bow truss structure for the multi-purpose room was inspired through the reuse of existing bow trusses salvaged from the auto body shop which previously encompassed the project site. Existing stone was also salvaged for construction reuse from the existing demolished building. As is evident with the integration of the cistern for catchment and reuse of rainwater, the center strives to reinforce environmental consciousness starting with the youngest of age.
Transitional Spaces
During early childhood, mastering the transitions of daily life is fundamental to development. These transitions include going from home to "school," from activity to activity while at school, moving from indoors to outdoors, or from active play to napping. This design acknowledges the importance of such transitions by giving form to particular places where important transitions occur. The arrival and departure sequence is transformed to a memorable experience by the creation of child-scaled architectural way points around which the transitions of drop-off and pick-up happily take place.
Credits
Photography by D.W. Arthur Associates